Utopia Home Care: Respite Care and Skilled Nursing Care in Tampa, Florida
Enjoying the independence of living at home for as long as possible is the dream of many aging individuals in the greater Tampa area. The Utopia Home Care team is prepared to assist you in reaching this goal with the help of our respite care and skilled nursing care in Tampa, Florida.
We're committed to providing our services while upholding the dignity of each patient. We understand how difficult it is to realize you need to have help from someone to handle the daily care tasks that enable you to remain in your own home or live with family members.
Skilled Nursing Services
As part of the Etairos Health family, Utopia Home Care is committed to providing Tampa residents with the highest quality in-home skilled nursing care. Our Registered Nurses, Licensed Practical Nurses, and Certified Nursing Assistants work as a team to monitor your health.
Our team comes into your home to help you with your independence. We educate you about your conditions and provide you with information about how you can manage them at home. We even help our patients with medication administration and management to help them age in place.
The skilled professionals with Utopia Home Care provide care for many different conditions and health care needs, including:
Diabetes
Congestive heart failure
Wound care
Ostomy care
Bowel and bladder training
Post-surgical care
Utopia Home Care also offers rehabilitation services for patients who need help with cognitive care, mobility assistance or physical therapy. Individuals who receive these services often have great success since we provide them right in the home. This enables the patient to utilize their energy during therapy instead of expending it trying to get to a therapy appointment.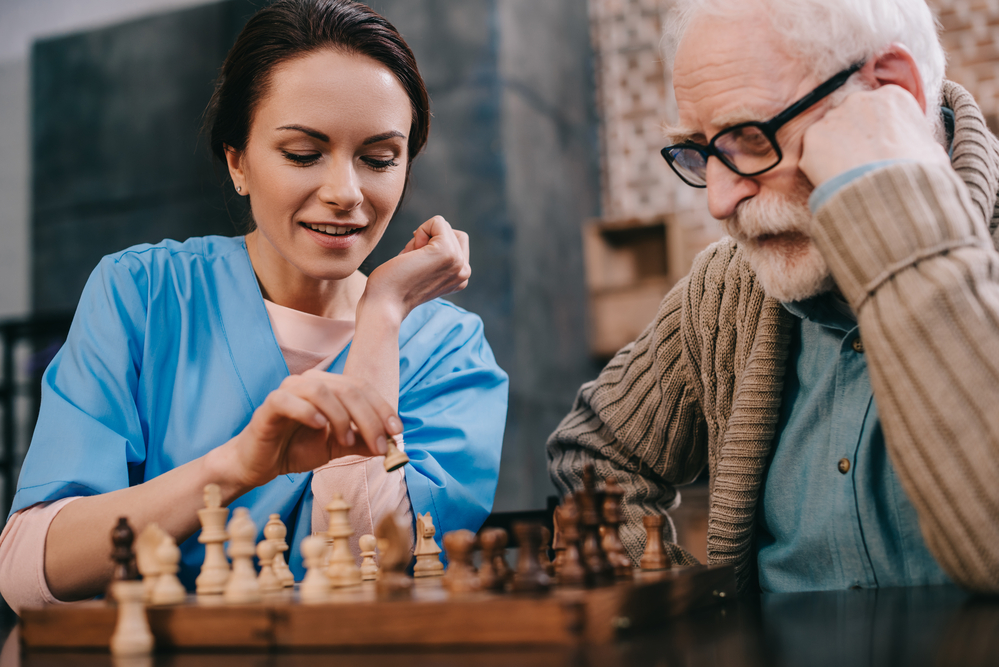 Respite Care Services
Taking care of your loved one is challenging, so it's understandable you'll need to have some assistance. Utopia Home Care provides this through our skilled caregivers. These professionals have passed background checks and are able to take care of a variety of tasks.
They can sit with your loved one and take care of tasks around the house while you leave to run errands or do other things away from the home. If you'd rather sit with your loved one to spend as much time with them as possible, we can run the errands. Some tasks we handle include:
Grocery shopping
Medication pickup
Basic personal hygiene assistance
Light housekeeping and laundry
Companionship
Contact Us for Respite and Skilled Nursing Care
The team at Utopia Home Care in Tampa, FL, is ready to help you remain in your home as long as possible. Our respite and skilled nursing care services are tailored to your needs. Call us at 866-446-3619 to learn more about our programs and to schedule an assessment. We're ready to help you right away with everything from companionship to medical condition management.
Get Help Now
Fill out the form below and a member of our team will reach out to you as soon as possible.
Get Help Now
Fill out the form below and a member of our team will reach out to you as soon as possible.